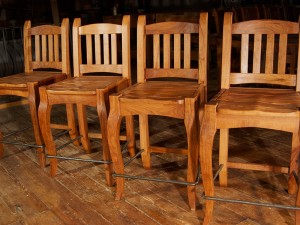 Mesquite Bar Stools
This set fits a 36″ counter top height
This one fits a 42″ counter top height. Our blacksmith makes the foot rails for us. He hammers a special texture onto the rail to both make it slip resistant and beautiful. Our clear hand rubbed Danish oil finish really lets the color of the Texas Mesquite shine through. I just shipped a set of 4 to Oregon.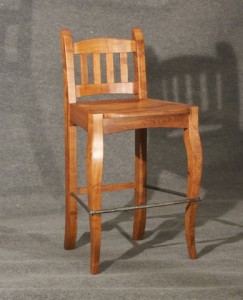 ---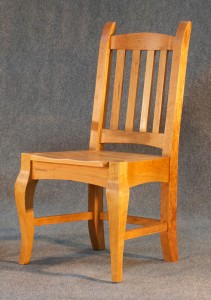 Cherry Wood Brazos Dining Chair
This is our Brazos Dining Chair. We have made this one in Cherry (pictured), Mesquite, Walnut and Pecan. We hand fit 26 Mortice and tenon joints together on this solid chair bringing you an heirloom chair built to last for generations. We can also do this one with arms. This chair made in Mesquite has been the most in demand here in Central Texas.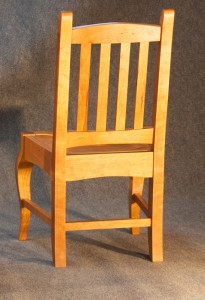 Cherry Wood Brazos Dining Chair – Back View
---