Here I am with the finished table. You can see the Turquoise inlay in the top. The top is 22′ long and about 44″ wide. I peeled off the bark and burnished the wood to leave the original log texture.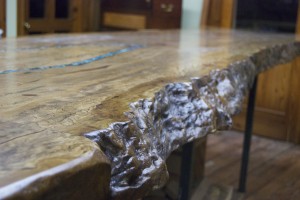 From the end of the table it's a long way to the other end! The gentleman is sitting at the center point of the table.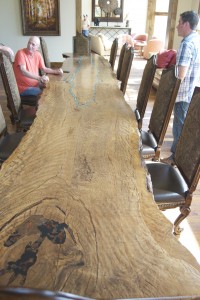 Real Turquoise stone inlay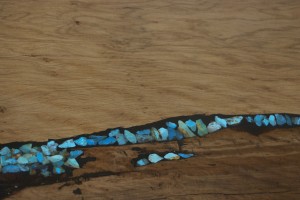 To get this shot I stood up on a 6′ stepladder.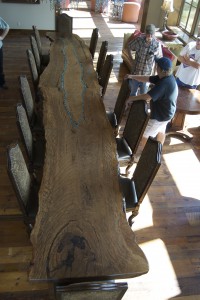 I cut the clients tree into boards for the top. I had it kiln dried and then assembled the top. Our Blacksmith hand forged the 18′ iron base that the table top sits on. Let us know if you have a special tree you would like to have milled and made into a fine piece. This table top weighs about 1600 Lbs, and took 20 men to carry it inside!
---